The Cutetee Extreme Team are professional Pet Stylists located in Albury Wodonga of New South Wales, Australia.
We have under gone extensions, renovations and re-branding to create for you and your pet a true Day Spa Experience.
New and exciting Services that will benefit your pet's look and feel.
We look forward to showing off the all new Pet Salon to you.
New ideas, new services and one very impressive Salon.
Puparazzi Day Spa Stylist Staff are truly dedicated doggie lovers with over 100 total years experience. The owners, Michael and his wife Joanne have created a salon of a high standard, proving professional stylist services and a wide range of additions available. From Hydro-Oxy washes to doggie hair colours for individual looks and a exciting changing display of products are all found at the Day Spa.
‍
About Michael - Owner
‍
Michael is an Allbreeds Pet Stylist; Was one of Australia's first certified 'Companion Animal Hygienist' and has been pampering pooches for over 2 1/2 decades in the Albury-Wodonga region.
Michael opened a mobile pet care unit back in 1994 than a second later which was operated by his wife, Joanne.
In 2000, Gucci Poochi Grooming Parlour was designed and built by Michael to cater for professional pet grooming needs. Gucci Poochi has become the favourite parlour of peoples choice.
Changes - the parlour was transformed into a Pet Salon - Day Spa Experience named Cutetee Pet Salon. New and exciting services that benefits your pet's look and feel.
Another re-branding and improvements commenced in 2018 where we transformed into the current iteration - PUPARAZZI Day Spa. Continuing in true form the Day Spa experiences for your dogs.
Michael also had a very successfully carrier showing his Standard Poodles. Some of the Champions to date are Claude, Monet, Juliette, Grace, Rouel, Joulie, Jullian, Giselle, Rhys and Lexi. All are Australian Champions except for Claude and Giselle whom are Australian Grand Champions. A Grand Champion is 10 times the Australian Champion thus quite the achievement to have been made.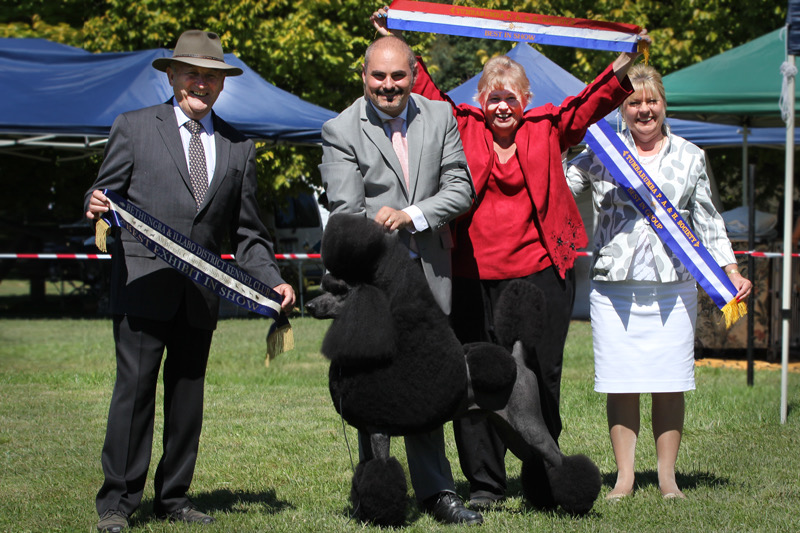 Michael has represented the Albury RSPCA for over 10 years. Roles undertaken have been Publicity Officer which included coordination of the Million Paws Walk for 4 years. The RSPCA's Million Paws Walk is the major fund-raiser and awareness campaign and draws a large number of people each year. During the last 4 years, Michael re-booted the Albury RSPCA Foster Carers Scheme as Foster Care Coordinator. The scheme had gone from strength to strength while in Michael's care. Many many animals had been re-homed during the time in-which Michael held the position.
Another of Michael's hobbies is Multimedia - both Video and Web Designing. Michael is happy to cover Eventing, Corporate, Tutorials, How To's, Promos etc along with Special Wedding Packages to ensure a beautiful memory of the day. This web site and many others have been created by Michael. You can view more developments at www.squarespotmedia.com.au‍